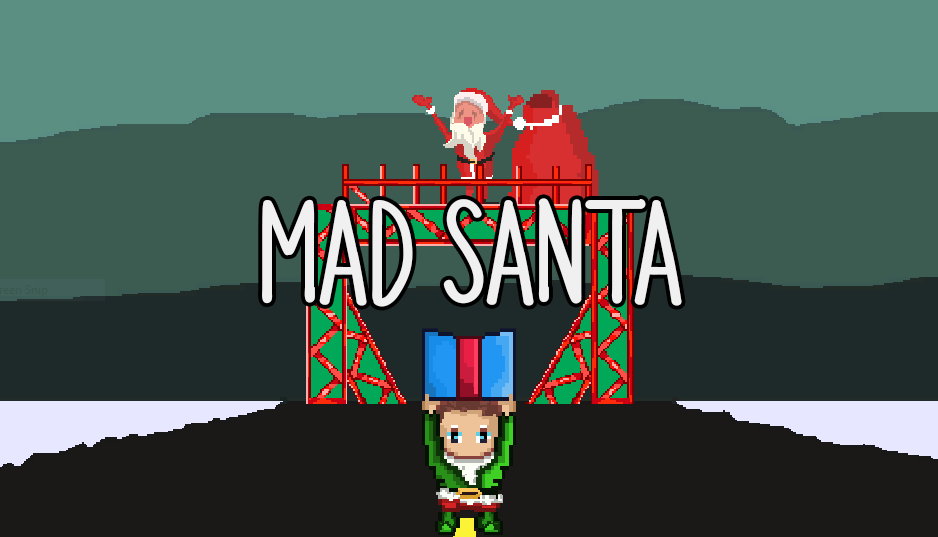 Mad Santa
Mad Santa is A game where you play as an Elf, Picking up after the Mad Santa.
Mad Santa is a game that was created for a 48 hour Game Jam in collaberation with AIE.
Controls:
A & D or Arrow Keys to move left and right respectively.
Credits:
James Greensill - Art & Programming | Portfolio
Traigh Warren - Art & Design | Portfolio
ACTIVE ISSUES:
#1. Music stops playing after 1 track on WebGL build.